International Head of Export Sales & Marketing – Salary DOE
Join a disruptive and rapidly growing brand, you will be integral to the brands growth and key player in the business
I am looking for a highly experienced professional who has extensive knowledge in the VMS category and regulatory issues in major markets outside the UK.
This is a fantastic opportunity to join a disruptive and rapidly growing brand, you will be integral to the brands growth and key player in the business.
This is a role to make your own and is not your normal 9-5 – You will be working within different territories in different time zones so you need to be willing to put in the hours and reap the rewards.
Key Attributes;
The ability to assess appropriate business opportunities and optimise their potential in key territories on a business-by-business case scenario
Is an experienced & effective in negotiation
Is able to effectively transact distribution agreements
Has a track record of achievement in forecasting and delivering realistic sales/expenditure/P&L budgets per territory
Is entrepreneurial & has the attitude engaging with export partners
Is accomplished and skilled in development of export sales and marketing business plans in line with overall company business strategy.
We are looking for someone hungry and ambitious. Someone who knows how to approach a new market outside of the UK is essential and you will be confident in the way you do this. This is a brand going global and you will be responsible for setting the direction within multiple regions.
Responsibilities;
To design and implement all export strategies in marketing & sales ensuring timely and precise delivery
Adapt to customer specification, ensuring compliance with export objectives and design sale strategies
Prepare forecasts and budgets for projects and countries & prepare effective business plans achieving product volume and profit with all marketing plans tailored to the customer's needs
Create and maintain positive relationships with all clients and create export objectives with strong communication with all staff
Manage client marketing strategies ensuring all is implemented and achieved
Attend and Coordinate all trade shows.
If you feel you meet what is needed, please send your CV to James, Senior Recruitment consultant @ Jbutton@vpss.co.uk.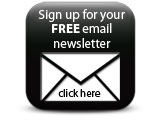 Please quote CosBus in your application.
Companies