Account Coordinator – North America – London – £27-32,000
Supporting all US and Canadian retail accounts
Have you the operational experience to assist in a growing global beauty success story?
Do you have a keen eye for details and numbers?
Joining this ground-breaking skin care company, you will support all US and Canadian retail accounts, assisting the US Sales Director with all sales reporting, analysis, completion of all product forms and general sales support to maximise sales and growth within the US and Canadian territories.
With your experience of working within a cosmetics/ skincare wholesale department you will assist with sales reports and forecasting for each of the different accounts. You will clearly and concisely communicate on productivity and update the business on sales and marketing activity. You are always looking for opportunities to minimising controllable costs and keeping within budgets.
You're a natural at building strong business relationships with internal colleagues which will vital in the planning, coordination and execution of new product launches with the Sales Manager and retailers to achieve optimum sales results.
Knowing your brand and sales activity you will act as a point of contact and assist with customers' individual needs including invoicing and return procedures. 
This is a great opportunity for an experienced Account Coordinator that is happy to go the extra mile for their brand.
(Ref AE1021).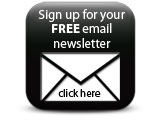 Email your CV to ae@arthuredward.co.uk or contact:
Heidi Bannister 01183 778 393 / 07747 792 272 / heidib@arthuredward.co.uk
Ana Filipa Calado 07792 958 152 / filic@arthuredward.co.uk
Melissa Shifrin 07803 504 100 / mels@arthuredward.co.uk
Holly Stanley 07384 256 771 / hollys@arthuredward.co.uk
Ben Ford 07710 392 825 / benf@arthuredward.co.uk
Christina Krajewski 07342 883 457 / christinak@arthuredward.co.uk
Joseph Bannister 07546 435 243 / joeb@arthuredward.co.uk