International influencer Patrick Starrr collaborates with MAC Cosmetics
Designed for every face, the beauty influencer has created a universal 12-piece collection with one of the world's biggest brands
Patrick Starrr, the Youtube make-up artist who has worked with the likes of Kim Kardashian, Katy Perry and Ashley Tisdale, is launching a collection with beauty giant MAC.
The influencer announced the collaboration to his 3.6 million followers with a sneak preview on his Instagram page yesterday; the video has now hit nearly 600k views.
"I'm so glad to have been part of this movement with men in make-up and inclusivity," Starrr told Refinery 29. "For a brand like MAC to back me up with not just an online collection, but an international one... it's such a full-circle moment for me. I truly can't believe the odds."
Starrr added: "Working as MAC's key artist collaborator is a true full circle moment. I started with the brand as an artist in store and now I'm collaborating with them on multiple collections its unreal, it's an absolute dream."
The 12-piece collection will incorporate all of Starrr's must-have picks, including a setting powder and a loose powder, that he designed specifically with baking in mind.
"Powder was the one product that i needed," said Starrr, "We went through so many revisions, I wanted to nail the colour so that any skin tone could use it to bake and dust off – i was so particular about it."
In keeping with Starrr's inclusivity ethos, the collection is designed for anyone to use: "I made sure it was universal so that anyone who loves make-up, glamour and sparkle will find something in it."
Another five collaborated collections are also set to drop next year and will end in December 2018 with Starrr's final winter holiday collection range.
A number of singular products and kits will also be released throughout 2018.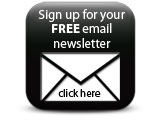 MAC x Patrick Starrr will go on sale this December; and will be available exclusively at lookfantastic.com and mac.co.uk.



Companies