International relaunch for Yardley London and Woods of Windsor
Body Care | Fragrance | Male Grooming | Skin Care
Three-year plan for $50m sales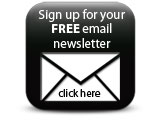 Following Lornamead's creation of a dedicated business unit for the classic English Yardley London and Woods of Windsor brands earlier this year, both are to be given a major international relaunch this September to appeal to a broader audience. Both brands have a heritage dating back over 200 years and are still produced in England.

"The objective over the next three years with Yardley is to go back to the strength it used to be," says Yardley md, Quentin Higham. "It's a three-year commitment to rebuild the brand on a global basis aiming for $50m sales on a rolling 50% growth, built mainly on international growth. International is just as important to us as domestic and we're opening up in Latin America as well as relaunching in Canada. There is a lot of opportunity."

Yardley is currently in a lot more countries than Woods of Windsor but Lornamead divested ownership of Yardley in Asia and the Middle East to Wipro last year. But with Woods of Windsor the focus is completely global. And with Yardley the emphasis is very much on the Yardley London branding in a bid to restore some of the kudos it enjoyed in the 60s and 70s.

Yardley fragrances, including the classic lavender, have been tweaked to bring them more up to date, and there are new products such as body spray to appeal to a different, younger user; the core target is now women around 45 rather than the traditional older user, though Yardley is of course anxious not to alienate its existing following.

Packaging has been redesigned with a fresher, more modern look and more vibrant colours for both the Yardley and slightly more expensive Woods of Windsor. The brand's original shop in Windsor is now the company's flagship store and headquarters and the shop is being revamped and will reopen this autumn.


Featured Companies