Interparfums expects modest sales rise for 2011
Provisional figures show €42.2m increase in operating profit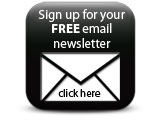 Interparfums has said it expects a modest rise in its operating results for 2011. The company, which is pursuing talks over its key Burberry licensing agreement, has issued provisional figures showing operating profits of €42.2m with a margin of 13.8%.

Interparfums' fourth quarter 2011 sales soared 79% to €125.8m, a new record level. Growth was fuelled by the launch of Burberry Body.

Total sales in 2011 went up 30% to €398.3m. The company has said it expects 2012 sales to reach the €400m as forecast earlier, even taking into account the uncertain economic environment.
Companies