Interview – David Hildrew, MD, The Bluebeards Revenge
Forging a path in the developing men's market means taking his shaving brand into a full men's grooming line, David Hildrew, MD, The Bluebeards Revenge, tells Cosmetic News Weekly
What does the brand name mean?
We define a "Blue Beard" as someone who suffers from very tough beard growth. The Bluebeards Revenge brand is all about taking "revenge" on this tough stubble.

What is your background in men's grooming?
In 2005, I launched The Shaving Shack, a premium retailer of traditional shaving products. This allowed me to experience the industry first hand, and spot a gap in the market for a genuinely different men's grooming brand - something modern, masculine, light-hearted and would stand out on the supermarket shelf.

What makes The Bluebeard's Revenge different?
The shaving creams and balms contain an ingredient called Decelerine, which is designed to actually reduce and slowdown beard growth. Our branding is also very eye-catching, with the striking skull and crossbones logo and tongue-in-cheek slogans. We are trying to make the brand to stand out from the very conservative and serious approach the rest of the industry takes.
What are your thoughts on the future of the men's grooming market?
I believe the future of the men's grooming market is very bright, especially in the skin care sector. Men are increasingly demanding products that are specifically targeted at them and are selecting their own body washes and shower gels instead of borrowing from their spouse. Growing acceptance for men's grooming and prevailing lifestyle trends in the Western world are fuelling the demand for grooming products from male consumers.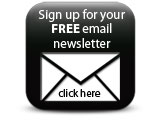 Where is the brand available in the UK?
We are available to buy from premium department stores, pharmacies, barbershops and online from Amazon, Want The Look, Lookmantastic and Men Are Useless.

And internationally?
We have retailers in 16 countries including Italy, Denmark, Sweden, South Korea, South Africa, New Zealand, Australia, France and Germany. It is also available to buy in the US and Canada under the Dreadnought brand.

What are your plans for growing the brand this year?
We want to take The Bluebeards Revenge from a shaving only brand to a complete men's grooming range. We plan to launch a number of new products in 2013, including a shower gel, shampoo, and moisturiser. Another focus will be on growing our Dreadnought product offering in North America. American consumers spent $4.8bn on men's grooming products in 2011 and this is expected to smash through the $5bn barrier in 2013.
Companies