Iprona harnesses the power of black elderberries for its new industry ingredient
The ingredient can be used in cosmetics, dietary supplements, food and pharmaceutical formulations
A new industry ingredient blended from black elderberry extract is set to hit the market.
Formulated by food expert company, Iprona, the new ElderCraft ingredient is said to offer unique benefits thanks to its unique polyphenol extraction technology.
This separation, concentration and enrichment process - known as Iprona Polyphenol Technology (IPT) - is solvent-free and uses specially designed membranes to separate molecules in pressed fruit juice into streams according to their size.
The firm claims this process preserves nutrients with high molecular weight fraction, while removing unwanted ingredients at the same time.
IPT is also said to guarantee that polyphenols and high molecular weight fraction are maintained throughout the extraction and standardisation processes.
ElderCraft, therefore, is very low in chlorides and other undesirable minerals that are commonly found in alternatives extracted using ethanol.
Stephen Breitenberger Iprona's GM said: "At its [ElderCraft] heart is IPT, our unique solvent-free extraction technology, which guarantees purity and quality as well as preserving the synergy between polyphenols, anthocyanins and polysaccharides."
Set to launch at Vitafoods Europe 2019, ElderCraft can be used in cosmetics, dietary supplements, foods and pharmaceutical formulations.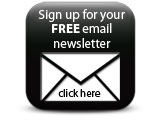 Companies