Ireland's GC Aesthetics raises $20m in funding
The maker of breast implants sells under Nagor and Eurosilicone
GC Aesthetics, the parent comapny of Nagor in the UK and Eurosilicone in France, has raised $20m in Series D financing.
The company, which is headquartered in Ireland, specialises in breast implants. It received the financing from existing investors including Montreux Equity Partners, Oyster Capital and Barry's Tea Holdings.
GC Aeshetics will use the funds help achieve its aim of becoming the leading breast implant company selling outside of the US. In addition it will expand commercial operations and invest in product innovation and customer service.
Daniel Turner III, Managing Director of Montreux Equity Partners, said: "GC Aesthetics is making excellent progress in establishing itself as the leading breast implant provider in many markets globally. We are delighted to continue to work with a company that is progressing strongly on its vision to become the trusted brand in female aesthetics."
The company manufactures more than 325,000 breast implants yearly and its products are sold in over 75 countries. In line with the increase in popularity of cosmetic surgery seen in many mature markets, GC Aesthetics grew its customer base by more than 60% in 2015.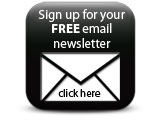 GC Aesthetics' CEO Ayse Kocak added: "We are delighted with the continued support from our valued shareholders and are confident that their trust in GC Aesthetics will be rewarded by our continued expansion and growth. We are excited to receive this boost of capital to strengthen our position as one of the world's leading breast implant manufacturers."