Is Avon planning to exit its North American business?
The company says it is mere speculation
More rumours have been circulating about direct selling beauty giant Avon and its future.
In a report by the Wall Street Journal, Avon is said to be exploring a sale of its "struggling" North American business, although it did note no action is expected to take place soon.
However, when Cosmetics Business approached Avon to discuss the matter, the company said that the rumours were just that – mere speculation.
Avon has been active in North America for years, although for the last three it has seen revenue losses; the region accounted for 14% of the company's total revenue in 2014.
If Avon did pull out of North America, it would not be the first such decision to be made. In February this year, Avon announced that it planned to cease operations in 16 Caribbean nations (for more on this story, click here). Its motive for this was to focus its resources on improving its US business instead.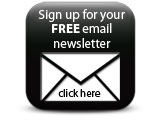 Avon has been suffering financially for some time; just last year it felt the blow of a $135m bribery fine. Remaining positive, however, the company is in the process of implementing a $400m cost savings initiative.