Is Selena Gomez the latest celebrity to enter into beauty?
Fragrance | Marketing | Skin Care
The former Disney star turned singer/songwriter, filed a trademark for a potential cosmetics line
via Getty Images
Selena Gomez is the latest celebrity to show an interest in launching a beauty line.
According to the United States Patent and Trademark Office, the singer and actress filed a trademark for 'Selena Gomez' on 11 July.
The application covers a number of cosmetics products, including fragrances, skin care, body care, incense, nail goods and essential oils.
The current request filed by July Moon Productions, Gomez's production company, does not specify make-up products.
The 27-year-old first ventured into cosmetics with the launch of a Selena Gomez edp in 2012 with now liquidated manufacturer Adrenalina.
In 2013 the fragrance distributor – which also created perfumes for singers Enrique Iglesias, Adam Levine and Katy Perry – sued Gomez for failing to meet her license obligations.
Adrenalina claimed the former Disney star did not show up to scheduled publicity events in the US as well as promotional opportunities in Mexico. The case was later dismissed in court.
Gomez joins a growing list of celebrities and former child stars venturing into beauty, either as brand ambassadors or brand owners.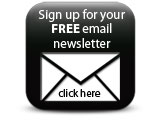 Of the Disney Channel alumni, Zendaya was named as Lancôme's youngest ambassador aged 22, in February; Ariana Grande also recently launched her latest perfume with Luxe Brands; and this spring Vanessa Hudgens launched a capsule nail polish collection with SinfulColors.