Israel bans sale of animal-tested cosmetics in "truly historic" move
EU to follow suit on 11 March, 2013
Israel has banned the sale of animal-tested cosmetics as part of a new law, which has been welcomed by the Humane Society International (HSI).
Animal testing for cosmetics was banned in Israel's laboratories in 2007, with implementation of the full sales ban coming into effect on 1 January, 2013. HSI has hailed the ban as "truly historic", acknowledging that Israel has possibly become the world's first cruelty-free cosmetics market.
Troy Seidle, director of research & toxicology for HSI, said: "The end of animal testing for cosmetics has come a step closer today. Whilst we commend Israel for taking this truly historic action, strict enforcement of the law alongside active assistance from cosmetic companies, will now be vital. HSI's Be Cruelty-Free campaign is working in India, Brazil, South Korea, the US and beyond to achieve a world where no animal has to suffer and die for the sake of cosmetics. Once the EU enforces its own sales ban in March, the creation of these two cruelty-free markets will be a significant milestone towards achieving our goal."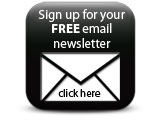 In the EU, legislation to ban animal-tested cosmetics was adopted 20 years ago in 1993 and was due to be fully implemented in 1998, however this action was repeatedly delayed until this year; the EU ban is due to be enforced on 11 March, 2013.
Companies