'It is such an honour': Meet the host of Pure Beauty Awards 2019
Layne Redman, this year's Pure Beauty Awards host and Dubai television presenter, talks grooming and his new personal care brand Luam's Balm
British television presenter, writer and globetrotter Layne Redman, is best known for starring in Dubai series Out and About and World of Sports, but he is also the seasoned host of the internationally acclaimed Pure Beauty Global Awards.
Now, the Londoner is coming home to present this year's Pure Beauty Awards on 24 October in the UK capital.
Ahead of the biggest awards event in the beauty calendar, Cosmetics Business met with Redman to chat about hosting the flagship event and his upcoming brand....
---
After hosting the Pure Beauty Global Awards for two years running, how does it feel to take centre stage in London?
I'm so excited. It's kind of like a home and away game of football.
Dubai is my home as well as London, and that's why it was such an honour to host it, but because it's a British brand and to be able to host the home game as it were, it's so exciting and I cannot wait.
How were you first introduced to grooming and beauty?
I didn't have any hair in the first year of my life and my mum used to put on this miracle, old school stuff what she called Mr Paltas, but it's actually Paltas BKC.
I don't even know what is in it, but it helps with hair regrowth. And today I still have a full strong head of hair that isn't going anywhere.
Then later, as for many people of Caribbean descent, it was Palmer's cocoa butter for moisturising.
What are your current go-to products?
I'm a sampler! I'm constantly seeking miracle products. Back in the day, when it came to fragrances, it was Fahrenheit by Christian Dior and then Cool Water [by Davidoff].
Now I'm a fan of By Kilian's stuff. I'm always looking to discover the next big thing; because the industry is constantly evolving, I don't have regular 'go to' products any more.
Saying that, because I spend half of my time in Dubai, I have to take into consideration dry heat, and products have to be able to look after my skin and hair in warmer temperatures.
It's getting easier, especially as people are travelling more, and brands are taking into consideration how their products will adapt to different climates for loyal fans.
What would you say are the main differences between Dubai and London, in terms of cosmetics?
Dubai generally looks to the West as a frontrunner for inspiration. But they also have so much in their own backyard, especially when it comes to natural oils.
They do keep it at home when it comes to fragrances like oud, but even when Tom Ford brought out an oud it was a guaranteed winner.
Pretty much every cosmetic brand entering Dubai will now come out with an oud, because they know Middle Eastern people will love it.
Have you had any cosmetic mishaps?
In the black community a trip to the barber takes up the whole day. It's great, because it's social, but it's really hard to get them to speed up when you're in a rush.
A simple haircut (that should only take 30 minutes) will take a minimum of two hours. So you end up cutting your hair at home when you don't have time to go to the barber and I've had a few disasters.
My hairline has been taken back too much, or I've tried to balance a mirror precariously to see the back of my head and you end up with embarrassing big gaps, and when eyebrow slits were in people wondered if I had alopecia.
Do you have any tips for public speaking or perfecting presentations?
It's best to put yourself in a different realm and some people find it best to almost become a different character.
There's the old cliche of imagine everyone naked, but I would say remember that the majority of people in the room want to see you succeed. So try and encompass that sense of belonging.
No one wants to see you fail – they may laugh if you fall and trip, but they don't actually want to see that.
And you're about to break into beauty yourself…
I'm about to launch a product off the back of my children's book, they're both called Luam's Balm after my son.
The story is about a magical shea tree that grows in a leafy garden in England and once the children nurture it, they're able to travel and heal people with the miraculous butter produced by the tree.
The balm will be ready for Christmas, which I'm excited about. It's an allrounder product and a mix of pure shea butter, cocoa butter, moringa and baobab from Ghana.
I have friends that are of Ghanian descent and when they brought me shea butter I fell in love with it, because the stuff we use in the UK is broken down and it's not as concentrated.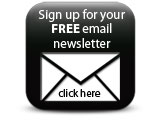 I really want to educate people on the benefits of real shea butter and how it's wonderful in its purest form.
Companies