Ithos Global announces revolutionary leap forward on cosmetic formula development and ingredient database
Ithos Global has changed the cosmetic industry's formula regulatory compliance management processes with its announcement of Ingredient SAFE™ -  a new SaaS (Software as a Service) platform featuring two regulatory tools, Product Screening and Ingredient Search
Ingredient SAFE includes the self-serve compliance management capabilities "Product Screening" and "Ingredient Search", both designed to simplify the cosmetic product development process.
The offerings go hand in hand with the company's current Ithos Information Network (IIN) products — turning Ithos Global into a single source for all compliance reporting needs.
The Product Screening, easy red-yellow-green light tool allows regulatory teams to screen a full formula for global compliance early-on in formulation development and  identify restricted ingredients in multiple jurisdictions with the push of a button.
Ingredient Search allows users to access over 25,000 INCI level substances and view regulations, restrictions, concentration levels and other rules for current and potential ingredients.
"The addition of Ingredient SAFE™ to our business' critical lineup of regulated product design and manufacturing software tools delivers on our vision of a self-serve compliance industry solution. Errors, regulatory knowledge, and product to market monitoring can now be all in one place, not siloed or fragmented between teams," said Ithos Global's founder and CEO, Ken Bubeck.
"We've been striving towards the most integrated New Product Introduction process for years, re-thinking what streamlines costs and drives faster product time to market."
Ingredient SAFE™ is an exciting new addition to the Ithos Global platform, which is already used by product development and manufacturing teams worldwide.
Pricing Information
Pricing is set to take a competitive approach within the cosmetic regulatory compliance market, where Product Screening reports are ordered "on-demand".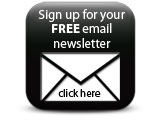 While in beta, for a limited time Ithos Global will provide access to Ingredient Search as a beta version leading up the official release date in 2020.
Featured Companies