Ithos hosts Commercialization Webinar later this month
Join Ithos Global on Tuesday, April 30, 2019 at 2pm (BST) to learn how to commercialise cosmetic products and effectively measure results.
Getting a product to market quickly and in compliance is critical to its success. Inconsistent regulatory information, gaps in communication, or mismanaging performance metrics within the new product introduction process (NPI) can lead to significant unexpected costs and delays.
To meet company goals and market demands, it is essential to have the right regulatory knowledge, tools, and performance metrics in place. When utilizing effective processes and data output strategies, commercialising your products can be a seamless and timely process.
In this hour-long webinar you will:
Discover how to design a successful product launch with the right performance metrics in place
Understand the regulatory considerations and documentation required for registration in multiple jurisdictions, including PIF assembly
Learn the fundamentals of preparing a safety assessment
Determine the knowledge and tools needed to improve compliance and shorten product launch timelines
Gain useful tools for making data-driven decisions in efforts to rework current regulatory processes and performance metrics to meet company goals.
Hosted by Ithos Global founder, Ken Bubeck
As founder of Ithos Global, Ken Bubeck saw the market need for combining regulatory knowledge and client data into a robust, web-enabled platform for easy access. With over 30 years of diverse experience that includes software innovation, regulatory, sales and manufacturing, Ken is a hands-on leader with clients and major projects.
He is well versed in the latest cosmetic regulatory issues, such as compliance reporting, good manufacturing practices, and the compliance steps involved in the new product introduction process. Ken's strategic approach transforms compliance programs from reactive to proactive, with an end goal of more strategic compliance and reporting.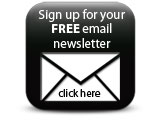 Register here.
Featured Companies