'It's like Goop but for those affected by cancer': New online beauty retailer for people living with cancer launches
The C-List is the brainchild of MUA Lisa Potter-Dixon and cancer survival Helen Addis and stocks beauty products it says are cancer-kinder
People living with cancer can now shop beauty products that are 'cancer-kinder' via a new shopping platform, The C-List.
The online 'passion project' of MUA Lisa Potter-Dixon and cancer survivor Helen Addis, or @thetittygritty as she's known to her 24,000 instagram followers, has been designed as a one-stop-shop for cancer patients' beauty needs.
From skin and hair care to make-up and nail skus, the site features products that have been recommended for cancer patients to use when going through treatment.
Chemotherapy is known to cause rashes and redness on the skin and dry it out, while some people suffer skin pigmentation changes, and nails can become dark and cracked.
Brands already stocked include bareMinerals, La Roche-Posay, 3ina, Weleda and Elemis.
"I felt really lonely trying to navigate my way through trying to make myself feel good," said Addis.
"Finding cancer-kind products was virtually impossible."
Helen Addis and Lisa Potter-Dixon
The platform also acts as a community site for followers to tune into video tutorials and blog posts, kicking off with a tutorial on how to map eyebrows, hosted by Potter-Dixon.
The e-tailer's YouTube channel also features content on Addis' journey through breast cancer.
Meanwhile, in a press statement, the retailer likened the site to Gwyneth Paltrow's beauty and wellness brand Goop.
"It's like Goop but for those affected by cancer," it wrote.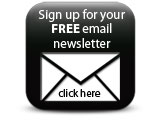 The C List's affiliation with cancer patients does not end there. The three women cast to appear in its marketing materials have all gone through cancer treatment and their stories are available to read via the site.
Companies