JAB takes back majority stake in Coty
The German-based conglomerate is one of Coty's oldest investors
Coty is responsible for a number of beauty brands including Covergirl
Investment giant JAB Holding has increased its stake in beauty conglomerate Coty, taking back majority control.
After buying 150 million shares for US$11.65 per share, it has taken its hold up to 60%, a 20% increase.
Coty said: "Offeror has informed the Company that, as of April 26, 2019, all required regulatory approvals, clearances or applicable waiting periods have been received or expired in all relevant jurisdictions".
Coty is one of JAB's oldest investments and it has been looking to increase its stake in the business since February, according to The Wall Street Journal.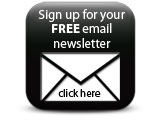 Despite its financial backing, Coty's financial results for Q2, ending 31 December, showed a 4.8% decrease in revenue.
Companies