J&J ordered to pay $72m to cancer victim's family in talcum powder case
Ovarian cancer patient believed that her use of Johnson's Baby Powder was linked to illness
Johnson & Johnson has been ordered to pay $72m in damages to the family of a woman who died from ovarian cancer.
Jackie Fox died last year of ovarian cancer, aged 62. She used Johnsons Baby Powder and Shower to Shower products for feminine hygiene for 35 years. She believed that this was connected to her diagnosis three years ago and eventual death, although Johnson & Johnson has stressed that a link between their products and ovarian cancer has not been proved.
Jurors in Missouri awarded Fox's family $10m in damages and $62m in punitive damages, after being found liable for fraud, negligence and conspiracy, according to court records.
Around 1,200 similar cases have been filed against the company in the US with trial dates set for later this year. The cases relate to Johnson's Baby Powder and the Shower to Shower brand, which it previously owned. The Shower to Shower brand is now owned by Valeant Pharmaceuticals International, but the company was not a defendant in this case.
Carol Goodrich, a spokesperson for Johnson & Johnson, said: "We have no higher responsibility than the health and safety of consumers, and we are disappointed with the outcome of the trial. We sympathise with the plaintiff's family but firmly believe the safety of cosmetic talc is supported by decades of scientific evidence."
Cancer Research UK has said that the evidence linking talcum powder use to ovarian cancer is "uncertain". It also states: "even if there is a risk, it is likely to be fairly small".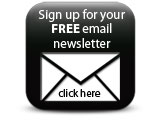 In a statement, the CTPA said that it was "surprised and disappointed" by the case's reference to a link between talc and ovarian cancer. It said: "This goes against all the independent international scientific studies into talc safety which have concluded that there is no connection between cosmetic talc and any form of cancer."