J&J to phase out formaldehyde-containing baby products
Responds to campaigners' pressure to introduce formaldehyde-free baby shampoo across all regions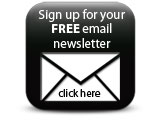 Johnson & Johnson has said it is no longer launching new products containing formaldehyde-releasing chemicals, following criticism from the Campaign for Safe Cosmetics over its continued use of such ingredients in its flagship baby shampoo in certain regions. Analysis conducted by the pressure group found that although formaldehyde-free versions of Johnson's Baby 'No More Tears' Shampoo were available in some markets, the company still used quaternium-15 (a preservative that kills bacteria by releasing formaldehyde) in products sold in the US, Canada and China.

"Clearly there is no need for Johnson & Johnson to expose babies to a known carcinogen when the company is already making safer alternatives," commented Lisa Archer, director of the Campaign for Safe Cosmetics at the Breast Cancer Fund.

In response, J&J released a statement saying it is no longer introducing new products with formaldehyde-releasing preservatives and has reduced its use of the chemical by 60% in the US and 33% globally over the past few years.

"We know that some consumers are concerned about formaldehyde, which is why we offer many products without formaldehyde-releasing preservatives and are phasing out these types of preservatives in our baby products worldwide," said the statement.
Companies