J&J to revamp baby business after talc scandal
Johnson & Johnson reveals Q1 2016 results and new plan for baby care business
Johnson & Johnson has shared plans to revamp its struggling baby care business as organic and premium brands overtake its once ubiquitous range.
While the company's pharmaceutical business performed well, sales in personal care and baby care were disappointing. Sales of the Johnsons baby range fell 14.4% compared to the same period in 2015, while international sales of the brand also dropped 11%. This was the lowest sales figure seen by the brand in ten years.
International sales of skin care and oral care also suffered, dropping 5.1% and 12.2% respectively. Sales in both these sectors did increase domestically, but overall sales of consumer products at Johnson & Johnson were down 5.8% worldwide.
Strong performers in the consumer products category included oral care brand Listerine, but Johnson & Johnson admitted that it had lost out elsewhere to new brands. Dominic Caruso, Chief Financial Officer at Johnson & Johnson, said: "It looks like millennial mums are buying new organic products." He said that the company's baby care products were losing out to "new competition, primarily from premium, natural-type brands."
Johnson & Johnson is now reported to be relaunching its baby care range later this year, with details on the relaunch expected in May 2016.
The company denied that February's court ruling in favour of the family of a woman which linked her death from ovarian cancer to her use of Johnson's Baby Powder products had any impact on sales. Johnson & Johnson plans to appeal against the ruling and insists that there is no causal link between its products and ovarian cancer. Caruso said that the company does not believe this is linked to declining sales at all.
Overall, Johnson & Johnson said that it had seen "steady improvement" in its consumer business. Alex Gorsky, Chairman and CEO at Johnson & Johnson, said: "We are off to a strong start to the year, supported by our first quarter underlying sales growth. Our pharmaceuticals business continues to deliver impressive levels of growth, we have steady improvement in our consumer business and we are seeing momentum in our medical devices businesses, all of which are fuelling our optimism for the full-year ahead."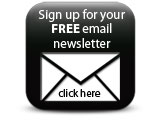 Earlier this year, Johnson & Johnson said that sales of its consumer products were down 6.8% in 2015 compared to the previous year, with Listerine and Neutrogena performing well.
Companies