Jack Black CEO calls for US regulatory standard in senate
Curran Dandurand provides insight into 'burdensome' US regulations for cosmetics industry
The US Senate Health, Education, Labor and Pensions Committee (HELP) held a hearing on the modernisation of the cosmetics and personal care industry on 22 September.
It is the first time since 1974 that this committee has held a hearing on cosmetics and personal care products despite the US spending $60bn on the consumer category a year.
Chaired by Senator Alexander, the committee heard from various figureheads including Senator Feinstein and Senator Collins who called for the session to be held, and CEO of male grooming brand Jack Black, Curran Dandurand.
A national standard
Senators argued the case for the modernisation of FDA oversight of the industry, in line with changes proposed by Pete Sessions, author of the Safe Cosmetics Modernization Act.
The act calls for a national safety standard that ensures consumers receive safe, quality cosmetics and that states and local governments cease establishing or continuing in effect specified requirements relating to cosmetics.
It also seeks an amendment to the Federal Food, Drug, and Cosmetic Act that requires cosmetic manufacturers, packers and distributors to report to the FDA any serious and unexpected adverse events likely caused by a cosmetic.
Product safety 'sacrosanct'
Dandurand, who is a member of the Independent Cosmetic Manufacturers and Distributors association, spoke about the impact of differing state requirements on small business owners.
She explained that having to comply with potentially 50 different state requirements would be "burdensome" as small companies do not have the resources or manpower to meet the demand.
She said that many of the brands in the male grooming industry are major companies with plentiful resources. "For smaller companies like ours that don't have even a tiny fraction of these resources, the keys to growth are product innovation, product quality and being nimble and highly responsive to our customers," she explained.
Today, Jack Black is sold in all 50 states and in more than 30 international markets, but Dandurand believes the company might not have existed at all if state regulations were what they are today.
"Consequences for the small business owner would be disastrous: many would have to stop doing business in states where they could not afford to comply, others would go out of business altogether and still other businesses would never get started in the first place.
"If this had been the regulatory landscape 16 years ago when we started Jack Black we would have had a very difficult time getting out of the starting gate, much less becoming successful, and our company and product line would probably not exist today."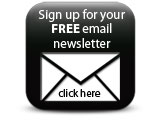 Calling product safety "sacrosanct" at Jack Black, she concluded: "The science establishing ingredient safety should not change from state to state therefore it does not make sense to allow varying state regulations regarding cosmetic safety standards."
Companies