Jaguar smells like innovation
This month, the new male fragrance from Jaguar, Innovation, is in stores
This month, the new male fragrance from Jaguar, Innovation, is in stores. Inspired by "the increasing appeal of fine men's fragrances with bold personalities," Innovation is available in two contemporary concentrations (eau de toilette and eau de cologne) tailored to the tastes of "dynamic, self-assured men."
The fragrance was created by perfumer Michel Almairac of Robertet, who took his concept from the latest model from Jaguar; the F- Type, described by the firm as a powerful and desirable state-of-the-art sports car.
Both compositions, according to the makers, are fresh and woody aromas with a "high-impact, seductive character," though the eau de toilette and eau de cologne have been structured differently and express specific qualities, sharing only heart notes. The cologne is therefore intended to be a creation in its own right.
The EdT (£39 for 60ml/£59 for 100ml) has top notes of bergamot and mandarin spiked with spicy coriander; and an accord of iris, patchouli and cedar wood at the heart. 'Masculine' base notes of leather, musk and vanilla complete the scent.
For the Eau de Cologne (£55 for 100ml), top notes of grapefruit, bergamot and green apple lead to a 'rich heritage' accord of iris, patchouli and cedar wood. A mix of leather, musk and a marine accord finish the composition.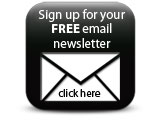 Both are angular in silhouette with a rounded body. The aluminium cap features a black band reminiscent of a car tire. Innovation is available from select perfumeries and department stores.
Companies