James Corden breaks into beauty with SK-II web series
The comedian, carpool karaoke star and Late Late Show TV host will appear with SK-II ambassador Chloe Grace Moretz in the Bare Skin Chat YouTube advert
From the carpool to cosmetics, comedian and Late Late Show TV host James Corden is making his skin care debut with SK-II.
Alongside actress and SK-II ambassador Chloe Grace Moretz, Corden will star in a new tongue-in-cheek YouTube campaign promoting the brand's Pitera Essence.
The web series, called Bare Skin Chat, aims to target US consumers by putting the celebrities in situations not normally seen in a beauty advert, such as tap dancing, taking facial bubble baths and making an ASMR (autonomous sensory meridian response) video.
Sandeep Seth, Vice President at Global SK-II, said: "Over the years, beauty content has some become formulaic glamorous ads, tutorials and how-to videos.
"Consumers these days don't like being pushed product or sold to. We have to behave less like a brand that is trying to sell but a brand that creates a human connection with consumers."
Naomi Watanabe (pictured), one of Japan's most popular comedians, and Japanese actress Kasumi Arimura also feature in the series.
Meanwhile, Moretz, best known for her roles in Kick Ass and Hugo, first became the face of P&G-owned SK II in June for the brand's #BareSkinProject where she appeared make-up free in unretouched advertising.
"I laughed so much on the Bare Skin Chat set and I feel the audience is going to have a ball with this," said Moretz.
"Sometimes you want to take skin care less seriously, it shouldn't be so complicated, you know?"
Corden's first beauty advert, the British native has previously worked with Microsoft, Apple Music and Sainsbury's.
He added: "It was only a matter of time before I partnered with a skin care range.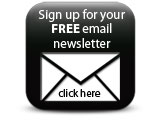 "I'm now lathering my face in SK-II morning, noon and night!"
Companies