James Franco named the face of new Coach cologne
The brand will be launching the new fragrance Coach For Men this September
Coach has announced James Franco as the face of its upcoming fragrance Coach For Men, launching in September.
The actor was picked to front the brand because of his 'rebellious spirit', with the brand noting his portrayal of Hollywood rebel James Deal in 2001.
"Creativity is the way I engage with life. It's the way I engage with other people and communicate and it's really the way I find meaning in life," said Franco.
"I enjoyed collaborating with [Coach Creative Director] Stuart. There are a lot of references to Coach tradition in his designs, but with an added spin, and that idea is something I have done in my creative work."
Franco previously fronted Gucci by Gucci Pour Homme.
Coach expanded into fragrance in autumn 2016 with the launch of Coach the Fragrance.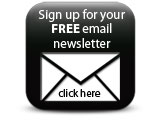 "I wanted to create a fragrance that represents Coach's free-spirited attitude, crafting a scent that is individual, authentic and cool," said Creative Director Stuart Vevers, at the time of the launch.
Companies