Jars for food and cosmetic use
Designs available in PET or PP, they can also be manufactured using post-consumer recycled polymers
We have an ample variety of jar capacities: ranging from minisizes of 15 to 30 ml, including large formats of 1,000 and even 3,000 ml, and numerous intermediate standard sizes.
Their design allows for a transversal use, both for the cosmetic and food sectors thanks to the Food Grade certification of the materials used.


Designs available in PET or PP, they can also be manufactured using post-consumer recycled polymers, therefore 100% recycled and recyclable raw materials.

Download our catalogs with the full range of Verve jars.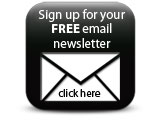 Featured Companies