Jimmy Choo announces new face and fragrance
New scent Illicit will be fronted by actress Sky Ferreira
Jimmy Choo has added a new fragrance to its portfolio, Illicit (RRP from £42). The scent will launch across the UK on 31 August.
The fragrance is said to be hypnotic and feminine, with ginger and bitter orange top notes and a rose and sambac heart over base notes of honey-amber. The scent also includes a hint of sandalwood to mellow and smooth the sweetness of the top notes.
With intricate details, the fragrance is packaged in a crystal art deco style tumbler. The product is completed with a box inspired by the gold faceted leather of Jimmy Choo's spring/summer 2015 collection.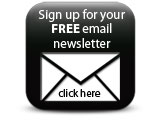 The brand also announced a new face to front the new scent's campaign, singer and model Sky Ferreira. She commented: "I don't set any boundarties for myself and my music is similar – a bit edgy but lots of fun; just like the fragrance. Scents are very important to me and Illicit evokes sensuality and confidence. I spray it before I play on stage and my nerves disappear."
Companies