Jimmy Choo fragrance net sales soar 51%, but Lanvin struggles
Inter Parfums says NPD and the "staying power" of established scents drove Jimmy Choo sales
Jimmy Choo fragrances emerged as the shining star of Inter Parfums' portfolio in the first nine months of 2015.
Net sales for the brand, which is among Inter Parfums' top three best selling, grew a massive 51%. This was a stark contrast to the growth seen in Montblanc fragrance sales, up 6%. Meanwhile Lanvin, the third of Inter Parfums' top three brands, declined 1% in local currency brand sales, which the company noted are "particularly sensitive" to the state of Russia's economy.
Elsewhere, Inter Parfums saw good performances from mid-sized brands Boucheron and Paul Smith fragrances, where local currency sales grew 26% and 18% respectively. Karl Lagerfeld fragrances, however, plummeted 45%; put down in part to the lull in NPD following last year's launch and roll-out of its new scent duo for him and her.
However, looking at Q3 2015 specifically, Inter Parfums did generate healthy results – perhaps a sign of a turnaround following the less than robust results reported in Q2 2015. Overall net sales in Q3, grew 3.5% to $138.9m, compared with $134.2m in Q3 2014.
Europe outperformed the US when it came to net sales; sales by European-based operations grew 6.5% to $110.1m, while US-based operations declined 6.5% to $28.8m.
Talking strategy, Jean Madar, Chairman & CEO of Inter Parfums, said: "The licensing agreements signed over the past 12 months with Abercrombie & Fitch, Hollister and Coach, and our acquisition of the Rochas brand, are all important catalysts for future growth."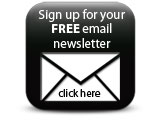 Meanwhile, Russell Greenberg, Executive Vice President and CFO of Inter Parfums, added: "We continue to expect net sales to be in the range of $460m to $470m, resulting in net income attributable to Inter Parfums of $0.95 to $1.00 per diluted share. Our current guidance factors in negative market conditions in China, Russia and Brazil that have prevailed throughout this year. As always, our guidance assumes the dollar remains at current levels."
Companies