Jimmy Choo goes up for sale
The company is seeking offers for a takeover as it conducts a review of its strategic options
Jimmy Choo, the luxury shoe, accessories and fragrance company, is open to offers for a takeover, with its majority shareholder JAB Luxury in full support.
The Board of Jimmy Choo announced today that it has decided to conduct a review of the strategic options open to the company to maximise value for shareholders.
As a result, the company is seeking offers as part of a formal sale process, although it confirmed it is not in receipt of any offers yet.
JAB Luxury holds 67.66% of Jimmy Choo's issued share capital.
In a separate statement JAB confirmed that while it is supportive of the review and possible sale, there can be no certainty that a sale of all or any of JAB Luxury's shareholding will take place.
Potential deals will be handled by Merrill Lynch and Citigroup Global Markets.
Jimmy Choo's fragrance have been under licence with Interparfums since 2009.
Its fragrances include: Illicit Flower, Illicit, Man, Flash and the original Jimmy Choo for women edp.
In the year ended 31 December 2016, Jimmy Choo saw revenues grow 14.5% to £364m.
On 2 March 2017, Pierre Denis, CEO of Jimmy Choo, stated: "2016 was a landmark year for Jimmy Choo.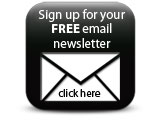 "Not only did we successfully celebrate 20 years of heritage but record revenues and profitability are testament to the growing appeal and strength of our brand."
Companies