Jo Malone to launch new brand
Fragrance entrepreneur returns from retirement with Jo Loves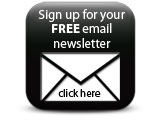 Five years after stepping down as creative director of her original ambient fragrance empire, perfumer and entrepreneur Jo Malone has announced that she is setting up a new and entirely separate brand, Jo Loves.

Jo Loves, says Malone, is born from the things which inspire her, such as the flavours and colours involved in cookery.

"I spent the last three years being mum at home and enjoyed that thoroughly, but still deep within me is that little niggling thought 'could I do it again'? And that is the heartbeat of an entrepreneur," she comments.

Malone is keen to distinguish between her new venture and the original Jo Malone brand, which has been part of The Estée Lauder Companies since 1999. "It's really important that people understand that this new company and the creative things that I do are no longer anything to do with the Jo Malone brand. This new company is me again… the person.

"I really feel inside of me a great sense of excitement and anticipation that this is going to be the greatest chapter of my life."

Jo Loves – due to launch later this year – will include fragrances as well as candles and will feature distinctive dark red packaging. Malone anticipates that a range of 40 products will be available by Christmas 2011.
Companies