John Lewis boss Paula Nickolds makes shock exit amid festive sales downturn
Despite disappointing gross sales across the John Lewis Partnership, beauty sales were up 4.7%
John Lewis' Managing Director Paula Nickolds has stepped down from the business, after it revealed disappointing Christmas trading results.
The business' gross sales were down 1.8% on the seven weeks from 18 November 2018 to 5 January 2019, despite a 4.7% boost in beauty sales.
Paula Nickolds
Nickolds, who has been with the company for 25 years in a number of leadership roles, will give up her place on the board and exit the company next month.
Commenting on the sales downturn, John Lewis' Chairman, Sir Charlie Mayfield, said: "We will reverse the losses incurred in the first half of the year, but profits will be substantially down on last year.
"The Partnership Board will meet in February to decide whether it is prudent to pay a Partnership Bonus.
"The decision will be influenced by our level of profitability, planned investment and maintaining the strength of our balance sheet."
The announcement comes amid the company's plans to merge the Waitrose and John Lewis teams, which will see a third of its senior management roles cut.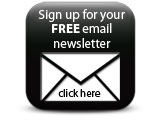 Dubbed the Future Partnership initiative, the restructure is designed to streamline the business and save £100m in capital.
---
Companies