John Lewis gives bonus to 'front line' staff for Covid-19 efforts
The retailer's non-managerial and first level managers will receive an additional £200 for their hours during April and May
Luxury department store chain John Lewis has rewarded some of its staff with a bonus for their efforts during the coronavirus pandemic.
The businesses non-managerial and first level managers will receive an additional £25 every week they work from 12 April until the end of May, totalling £200.
Additionally, employees' discounts at partner retailer Waitrose have been increased from 15% to 25% for 13 weeks, and will be set permanently at 20% when the pandemic is over.
"Partners have made significant sacrifices to ensure that we are able to continue to serve and support our customers," said John Lewis' Chairman Sharon White.
"The measures that we have announced today are in recognition of their hard work and commitment and are part of a wider package of support available to help partners during this extraordinary time.
"I want to extend my continued thanks to every partner. It is a privilege to be their Chairman."
Last month, the retailer closed its doors to the public for the first time in its 155-year history due to the coronavirus outbreak.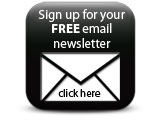 John Lewis is accepting online orders across its beauty, fashion, home and garden sectors.
Companies