John Lewis plans phased reopening of a handful of stores
Fears circulated last month that some of the luxury chain's stores would not reopen due to the impact of coronavirus on the high street
Inside John Lewis' Leeds Beauty Studio, UK
Department store chain John Lewis has announced its plans to open a handful of stores next month as the UK government eases lockdown restrictions on the high street.
From 15 June non-essential shops will be allowed to reopen for business, after the UK was ordered to stay at home on 23 March due to the outbreak of the coronavirus.
John Lewis is planning a phased reopening of 13 stores, beginning with its Poole and Kingston shops, while changes will be adopted, including a customer service host to monitor numbers and fewer entrances.
"Our shops reopening is a sign of hope as we begin to find our new normal," said the firm's Chairman Sharon White.
"There's an opportunity now for us to come back stronger as a business and offer the safety and reassurance that customers will want."
The retailer announced its stores would be closing for the first time in its 155-year history at the end of March and has faced concerns some may not reopen once lockdown has been lifted.
Rumours circulated last month that the employee-owned retailer may not be able to reopen all of its stores if the government asked department stores to remain shut until the end of summer.
The retailer is also reportedly considering a collaboration with an outside investor on a joint venture focused on services instead of retail.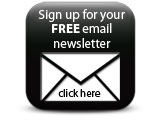 Companies