John Lewis reports 75% drop in profits for six months to July
Retailer says EU referendum is not to blame for decline as beauty sales rise 4%
The John Lewis Partnership has shared financial results for the six months ending 30 July 2016, showing a significant decrease in profits.
Sir Charlie Mayfield, Chairman at the John Lewis Partnership, said that the change "reflects market conditions" and was not a consequence of the EU referendum.
Mayfield said: "There are far reaching changes taking place in society, in retail and in the workplace, that have much greater implications."
However, in July Managing Director, Andy Street, said that the falling value of the pound following the vote to leave was "a big issue" for John Lewis. The department store imports two-thirds of the goods it sells and purchases one third of its products in dollars.
Mayfield also admitted that the uncertainty caused by June's vote remained and said that the "full impact of this change is yet to become clear".
Gross sales grew 3.1% to £5.27bn as sales grew 2.2% at Waitrose and 4.5% at John Lewis.
Rising sales in some markets did not offset losses elsewhere, as the group said that its commitment to "competitive pricing, excellent service" and long-term investments held back profits.
Profit before tax was down £167.1m from 2015, a reduction of 74.6% on last year. Sales of beauty products at John Lewis, however, were up 4% as the retailer invests in revamping its beauty halls.
Mayfield said that profits in the first half of the year are always lower than the second, which makes up at least two thirds of overall revenue. However, he did admit that the group expects the group to feel pressure on its profits into 2017.
The John Lewis Group is now focusing on strengthening its two brands as it anticipates "significant changes" in how its customers shop.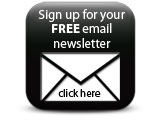 Online purchases now make up 34.5% of total sales at John Lewis, up from 30.6% last year.
First half results in brief
£2.02bn
total in in gross sales at the department store
3.1%
increase in like-for-like sales
4%
increase in sales of beauty products
34.5%
percentage of sales that take place online
Companies