John Lewis warns of store closures as profits plummet
The luxury department store reported a 23% downturn in profits compared with its results for 2018/2019
Department store chain John Lewis has warned it could close some stores after reporting a drop in its profits.
The retailer's profits for 2019/2020 were down more than 20% compared with the same period last year.
This is the third consecutive year the retailer has experienced a downturn across the business.
John Lewis' CEO Sharon White, who joined the firm earlier this year, said the company's results were weaker than it had hoped.
In response, the firm has launched a Strategic Review of the business in order to strengthen its business and develop new services outside retail.
"As part of this we will also look at 'right sizing' our store estate across both brands, through a combination of new formats and new locations, repurposing and space reduction of existing stores, and closures where necessary," said White in an open letter.
"The strategic review will be completed by the autumn and we will give a further update with our half year results.
"At the end of the review every partner will be clear on the concrete plan and what the future means for their are and for their partnership."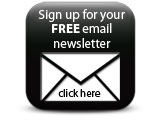 The retailer has also cut its bonus to 2%, which White described as "prudent and affordable".
Companies