Johnny Depp is the new face of Christian Dior Parfums
Depp is the face of brand new male fragrance
Johnny Depp has announced his first ever fragrance campaign, signing up as the new face of Christian Dior Parfums.
The announcement also marks a first for Dior, as the brand announces a new scent composed by François Demachy, said to be the first of its kind from the house in ten years. Details about the fragrance have yet to be revealed but the scent is set to launch worldwide on 1 September later this year.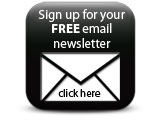 Previous faces for the brand have included Jude Law for Dior Homme Sport and Dior Homme Intense and Robert Pattinson for Dior Homme. Depp will next appear on screen in Black Mass, also due for release in September 2015.
Companies