Johnson & Johnson consumer sales drop 6.8% in 2015
Worldwide consumer sales reached $13.5bn for the full year
Johnson & Johnson has announced its full-year results for fiscal 2015. On the consumer side of the business, sales reached $13.5bn, down 6.8% on the year prior.
Currency squalls were highlighted as contributing towards the decline, negatively impacting currency by 9.5%, while there was an operational increase of 2.7%. However, Johnson & Johnson did praise its top players in 2015 revealing that "positive contributors" to consumer operational results were Listerine oral care products and Neutrogena skin care products. It also revealed that international feminine protection products performed well.
Looking at regions, domestic sales for Johnson & Johnson increased 2.5%, while international sales dropped 11.9%. Overall, including the company's pharmaceutical side of the business, Johnson & Johnson made sales of $70.1bn for the full-year 2015. However, this was a decrease of 5.7% on 2014.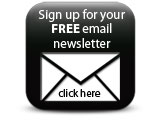 Alex Gorsky, Chairman and Chief Executive Officer, said: "Johnson & Johnson delivered strong underlying growth in 2015, driven by the performance of our Pharmaceutical business and iconic Consumer brands. As we enter 2016, our core business is very healthy, and the recent decisive actions we've taken in support of each of our businesses position us well to drive sustainable long-term growth, faster than the markets we compete in."
Companies