Johnson & Johnson donates $1.75m to Save the Children
Company supports Syrian Humanitarian Refugee Crisis
Johnson & Johnson has announced that it is expanding its partnership with Save the Children to support those affected by the Syrian refugee crisis. The company has pledged to donate $1.75m to the cause.
Alex Gorsky, Chairman and CEO of Johnson & Johnson, explained: "The distressing images of families caught in the global refugee crisis highlights the importance of our ongoing commitment to Save the Children. We believe the mission of our Company is to help people everywhere live longer, healthier and happier lives must begin with families in need, so we are proud to partner in this effort."
Save the Children says that the funding from Johnson & Johnson will be used to address immediate humanitarian needs, including access to food and clean water, safe shelter hygiene resources and winter clothing. The donation will also help to support the sustainable long-term recovery of impacted communities.
Joaquin Duato, Worldwide Chairman of Pharmaceuticals at Johnson & Johnson, and a member of the Save the Children Board of Trustees, said: "At Johnson & Johnson, we believe companies should stand together with their communities in times of greatest need. We are fortunate to have strong partners such as Save the Children to respond to the immediate challenges in Syria as well as creating a sustainable and brighter future for those touched by this crisis."
The United Nations says that more than 12 million people are said to be in need of humanitarian support inside Syria, including 5.6 million children. Children are said to be particularly vulnerable in the camps and along the transit routes.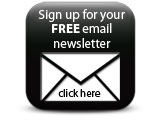 Carolyn Miles, President and CEO of Save the Children, said: "We are now seeing the greatest wave of refugees migrating across Europe since World War II – many of them young children. With the support of generous partners such as Johnson & Johnson, our response teams in Greece, Italy, Serbia and Germany have been able to provide urgently needed supplies and shelter for parents seeking a better life for their families. Johnson & Johnson's $1.75m donation will provide for the immediate needs of thousands of children on the run, as well as recovery programs that can help them find hope again."
Companies