Johnson's makes babies' bath time #SoMuchMore
New global campaign promotes benefits of bath time for babies
Johnson's has launched a new global campaign, So Much More, which aims to promote the benefits of and enhance bath time for babies.
The campaign is supported by 30 and 15-second English and Spanish television adverts that showcase bath experiences for babies, as well as social media efforts using the hashtag #SoMuchMore. The campaign is backed up by the brand's Global Bath Time Report, which found that 84% of parents say bath time is some of the best quality time they get with their child, yet many parents underestimate its power and benefits.
In fact, the report, an online survey of more than 3,500 parents of young children around the world, conducted by Harris Poll on behalf of Johnson's, found that more than half of parents (58%) say bath time is not extremely important to their child's brain development. Yet, emerging and foundational science reveals multi-sensorial experiences are critical to helping shape baby's growing brain.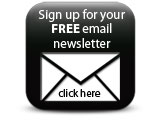 "Our legacy is that every Johnson's product is specially designed with baby in mind and meets our Best For baby standards, which is backed by the best science," said Debra Bass, Vice President, Global Baby Franchise Organization at Johnson & Johnson Consumer Companies. "Now we are taking our commitment one step further by showing the power of multi-sensorial experiences in daily rituals such as bath time."
Companies