Junior Fragrance Evaluator – UK – £DOE
To select fragrances to meet requirements of customer briefs
Fragrance Oils (International Limited) is a privately owned company specialising in the creation of Perfumery Essences and Natural Herbal Extracts for use in the fine fragrance, personal care and household cleaning sectors.
Whilst our headquarters are based in the UK, the Company has a global support network with representations in various regions across the World with sales covering more than 90 countries.
To continue in the Company's development, we are looking to strengthen our Fragrance Evaluation Department.
We offer many benefits including, private medical insurance, 32 days paid holiday, pension and life assurance benefits, free parking, subsidised canteen facilities, excellent training and development programmes.
Monday – Thursday 9.00 a.m. – 5.15 p.m., 9.00 a.m. – 2.45 p.m. Friday – 45 minute lunch break
Full time permanent position
The Role:
To select fragrances to meet requirements of customer briefs, ensuring that a good quality service is provided to our customers. To ensure projects and samples are completed within specified time limits, in line with ISO: 9001 standards.
Key Tasks:
Answer routine sales projects on time.
Assist the Fragrance Evaluation Manager and Evaluators in evaluating fragrances in application.
Evaluating new fragrances for library with evaluation team.
Keep up to date with market trends – attend new product meetings.
Learn Fragrance Industry Legislation.
Learn Odour QC evaluating.
Cover Laboratory Assistant – Evaluation.
The ideal candidate will have:
GCSE grades in Math, English and chemistry A* - C (or equivalent standards)
Have good IT skills including use of all Microsoft products especially Word, Excel and Outlook
Be able to work on own initiative, efficiently planning and organising their own workload
Good numerical, written communication skills
Knowledge and understanding of the fragrance market
Proven project management
Good olfactory skills
Knowledge of personal care and/or household market
Knowledge of Regulatory/Perfumery legislation
How to apply:
If you are interested, please send a covering letter and a copy of your current CV and salary expectations to:
Alanda Neal – Personnel Officer, Fragrance Oils (International) Limited, Eton Hill Industrial Estate, Eton Hill Road, Radcliffe, Manchester, M26 2FR
Email: alanda.neal@fragrance-oils.com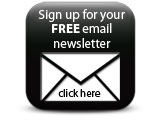 Closing Date: 22nd September 2017
Companies