Junior Project Manager – Central London – £20-30,000
Are you a multi-talented chameleon whose colours are more than red, gold & green?
Are you self-motivated, numerate and enthusiastic with a couple of years' experience working within the beauty industry?
Working in an uber cool small dynamic company, this is a fantastic opportunity, for a smart and organised hair & beauty professional. With your experience working with projects within the beauty industry you are willing to roll up your sleeves to deliver and execute a plan for growth and ensure success. 
You will take a take an idea, source and buy packaging, raw materials and finished products, manage the stock and supply chain, deliver on time and in full to Boots, Superdrug and other UK and global retailers. Using your on-point communication skills to liaise and manage the retailer relationships, supplier relationships and whole end to end supply chain.
You can crunch the numbers and make everything work along the whole critical path.
A BIG ASK, YES, but it's sure to be a lot of FUN, are you up for the challenge?
If you want to stand out from the crowd and take an opportunity of a lifetime apply now.
(Ref AE1057).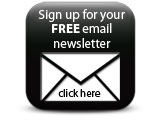 Email your CV to ae@arthuredward.co.uk or contact:
Heidi Bannister 01183 778 393 / 07747 792 272 / heidib@arthuredward.co.uk
Ana Filipa Calado 07792 958 152 / filic@arthuredward.co.uk
Melissa Shifrin 07803 504 100 / mels@arthuredward.co.uk
Holly Stanley 07384 256 771 / hollys@arthuredward.co.uk
Ben Ford 07710 392 825 / benf@arthuredward.co.uk
Christina Krajewski 07342 883 457 / christinak@arthuredward.co.uk
Joseph Bannister 07546 435 243 / joeb@arthuredward.co.uk
Featured Companies