Juvena's on the go glow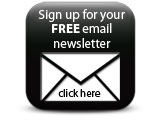 Swiss skin care specialist Juvena has introduced a portable skin care cream which is said to help hide the appearance of dark shadows, reduce the appearance of lines and wrinkles and create a radiant, plumped and even-toned complexion.
On-The-Move Cream is designed to be used over the course of the day to counteract the effects of stress and daily life such as under eye bags and pale skin. Central to the formulation is SkinNova SC Technology which helps support the skin's stem cell activity, along with a Light Shadow Equalizer which helps soften shadows and promote skin radiance.