KISS Cosmetics adds SheerStick to range
Eight sheer shades added to lipstick range
KISS Cosmetics has added a new product to its lip range – the SheerStick. Available in eight shades, the product gives a hint of colour along with moisture and a minty scent.
The lipsticks can be used to achieve a natural look that can easily be applied on the move. The product's menthol scent adds a refreshing touch.
Product creator, Danielle Fenwick, said: "The object was to create more than just a lip balm, something that offers a little more expertise in terms of colour choice and formula. These cheeky chaps are one of my personal favourites not only because I heart the packaging, but as I am always rushing about they are also perfect for timely application!"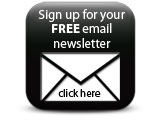 RRP £7, KISS Cosmetics, www.kisscosmetics.co.uk
Companies