KMI Brands announces Lorna Mitchell as Product and Brand Director
KMI Brands announces the appointment of Lorna Mitchell as new Product and Brand Director.
Lorna Mitchell will be joining KMI Brands in March as part of the senior management team.
With over 12 years of experience in brand and product development, Lorna previously held the position of Head of New Product Development at Elemis. Lorna has also worked across a variety of beauty and fashion brands including Liz Earle Beauty, Jigsaw and French Connection cosmetics and toiletries.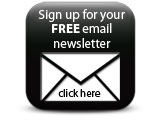 Herbie Dayal, CEO at KMI Brands, says: "We are really pleased to welcome Lorna to KMI Brands. Her strong background in global product and brand development and her wealth of experience and knowledge will make her invaluable to the whole company. 2014 is a fantastic year for Lorna to join the team as we have a number of exciting new projects in the pipeline and we will be placing even more emphasis on brand development and product innovation than ever before."
Companies