Kaden Biochemicals changes name to Symrise BioActives
The Symrise subsidiary has also launched its own website
Symrise subsidiary Kaden Biochemicals has revamped its market presence by changing its name to Symrise BioActives and launching its own website. The company was founded in 1982 and became part of Symrise Group in January 2006.
The new website will provide information about the company and its product portfolio which includes plant extracts marketed under the Actiplants brand and a range of rare sugars and specialty ingredients for cosmetic and other applications.
"We changed our name from Kaden to Symrise BioActives in order to make the added value generated for our customers by this merger more visible," explained Dr Stephan Hillers, managing director of Symrise BioActives.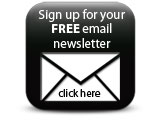 "We are currently expanding our expertise in botanical extracts from red fruits. Also, we are developing new product concepts. These we intend to use to further consolidate our position as an experienced partner for highly enhanced active ingredients with benefits for health and wellbeing."
Featured Companies