Kanebo and Keio University discover hyaluronic acid degradation mechanism
Could lead to new anti-ageing and medical technologies
Kanebo Cosmetics and Japan based Keio University School of Medicine have made a step towards unravelling the degradation mechanism of hyaluronic acid.
The joint research project saw researchers from Kanebo discover that the KIAA1199 gene is a significant contributor to hyaluronic acid degradation. According to the company, the findings "will lead to development of new unique anti-ageing technologies with an unprecedented approach".
Besides applications in skin care, the discovery holds great potential for new treatment strategies for rheumatoid arthritis and osteoarthritis, conditions that are aggravated by excessive degradation of hyaluronic acid. The results also strongly suggest that hyaluronic acid degradation is linked to loss of hearing and so the outcome may help to develop new therapies for hearing loss.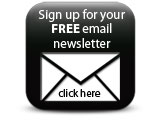 Hiroyuki Yoshida, senior researcher at the Innovative Beauty Science Laboratory of Kanebo Cosmetics, said: "These findings show great promises for the development of a new therapy targeting KIAA1199. I am excited to see that research originally developing from cosmetic research will pave the way for new drugs to address excessive hyaluronic acid degradation in the joint synovium and reduce the degradation of hyaluronic acid injected into affected joints."
Companies