Kanebo financial blemishes rise
Japanese cosmetics giant experiencing widening financial blotches due to compensation payouts
Japanese cosmetics giant Kanebo is experiencing widening financial blotches, with 5,480 compensation payouts to people who've experienced skin blemishes from its skin whitening products so far.
Kanebo has fully acknowledged the problem, caused by the chemical Rhododenol. It's thought eventual Kanebo payouts to sufferers could hit more than ¥10m per person, depending on the severity of the condition (so claims Japan News).
Just before Cosmetic News Weekly went to press, Kanebo issued an update, claiming 18,984 consumers with confirmed skin symptoms. Kanebo admitted the problem a year ago, saying it was treating the matter "with the utmost seriousness and is renovating its internal organisational structure to ensure that a situation of this nature never happens again." It's thought Kanebo is the only beauty company that has used Rhododenol in its products.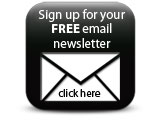 Adrian Holliday, London
Companies