Kanebo to face legal action over product recall debacle
The company has stated that 4,000 more people in Japan have been affected by its skin whiteners
Japan's Kanebo Cosmetics has confirmed that 4,000 more people in Japan have developed white blotches from using its recalled skin whiteners, bringing the number of those affected to 13,959. The increase follows attempts by Kanebo to accelerate visits to people who had reported problems.
By the end of September, Kanebo said it had visited more than 15,000 people, including over 1,041 who had reported symptoms that were unrelated to their products. Of the remaining 13,959 customers, only 3,107 have completely or partially recovered.
As well as paying medical expenses, Kanebo hopes to negotiate individual compensation with affected customers, but the likelihood of litigation is said to be increasing. In other unrelated cases, Japanese courts have awarded sums of up to ¥11m for facial disfigurement.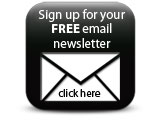 Kanebo may also face government penalties for failing to report alleged side effects of its problematic whitening ingredient in accordance with the relevant laws.
Companies