Kao completes ecological research centre
Opens Kao Eco-Lab Museum to public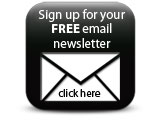 Kao Corporation has announced that construction has been completed on its Eco-Technology Research Center (ETRC) and the Kao Eco-Lab Museum, both based at the company's Wakayama plant in Japan.

The 23,000-square metre ETRC features three facilities: a seven-storey ETRC Main Building, described as the heart of the research centre; a Pilot Research Building, for research into scaling up product manufacture; and a Plant Biomass Research Building for research into plant cultivation. In addition, a new Eco-Innovation Research Laboratories organisation has been established to begin research centring on the development of functional materials.

Focal research themes include the sophisticated use of renewable raw materials such as plant-derived biomass, the development of non-edible plant oils and the development of fundamental technologies for water saving products. In addition, Kao will aim to develop next-generation environmental technology, which Kao says will become the core of its businesses in the field of water, food and 'green' chemicals.

Meanwhile, the Kao Eco-Lab Museum – located on the ground floor of the ETRC Main Building – will allow visitors to experience the company's ecology-conscious technologies when it opens on 4 July.
Companies