Kao's sales grow 17%
Japan's household and personal care products market grew 17% in Q1, David Kilburn reports
Japan's household and personal care products market, Kao Corporation's key sector, grew 17% in value for the first quarter of 2014 compared with the previous year. Sales of cosmetics increased 11.4% to Japanese yen ¥64.7bn. In Japan, growth was partly due to surging demand before consumption tax increased from 5% to 8% on 1 April. Within these figures, sales of skin care products increased year on year.
In Japan, Bioré UV care and cleanser products did well. Bioré also did well in Asia, while the Jergens brand held its ground in the US. Hair care products performed well in Japan, but sales decreased in Asia. There was growth in the US due partly to the introduction of new styling products. Net sales for all Beauty Care products for the first quarter were ¥144.4bn, up 11.9% on last year.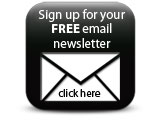 Operating Income for the sector was ¥9.8bn, a ¥10.2bn increase on last year's first quarter when a loss of ¥0.4bn was incurred. Kao's consumer products as a whole – Beauty, Human Health, Fabrics & Home – achieved net sales of ¥278.1bn, up 17%, and an operating profit of ¥32.4bn, up 13.9%.
Companies