Kardashian sisters crush Kroma lawsuit
This is the second time this year the sisters have been swept up in a legal standoff
Getty Images
Kardashian sisters, Kim, Khloe and Kourtney, have fended off, for a second time, a legal battle lodged against them from Kroma Beauty.
The infringement in question was the trios', now discontinued, make-up line Khroma.
The sisters formerly settled with the brand's owner Lee Tillett in 2014 and rebranded their line as Kardashian Beauty.
However, the most recent trial was requested by the European arm of the business, Kroma EU.
After lodging a bid to move the fight to arbitration, the Kardashians won on a motion for summary judgement, according to The Hollywood Reporter.
The court found the European manufacturer lacked legal standing to enforce the Kroma trademark, which the appellate panel agreed with.
On Monday, a three-judge panel of the US Court of Appeals for the Eleventh Circuit announced it had sided with the sisters that Kroma EU did not have the right to sue for trademark infringement.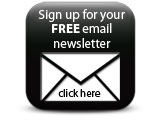 In February, the trio were awarded US$10m in damages from Haven Beauty after claims the company sold the brand's products without their consent.
Companies