Karen Millen extends into home ware with help from AromaWorks
This new collaboration will allow the fashion company to expand its customer reach and compete in a new market
British women's fashion company Karen Millen has extended its product range into home ware.
Created in partnership with home fragrance, skin and body care brand AromaWorks, the seven piece collection features hero products from AromaWorks' line-up, in a range of its signature blends.
This includes an anti-ageing lip balm, hand cream, bath bomb, hand wash, diffuser, as well as small and large scented candles (from £10).
By extending into beauty this will allow Karen Millen to compete in a new arena and expand it customer reach.
AromaWorks was founded by Jane Hibbert in 2009 in an effort to provide ethically sourced, cruelty-free and vegan friendly products.
The line-up is now available from selected Karen Millen stores.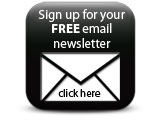 Companies